Book Editing: From Draft to Publication
Affordable Book Editing Services: Enhancing Your Book's Plot, Readability, and Market Fit.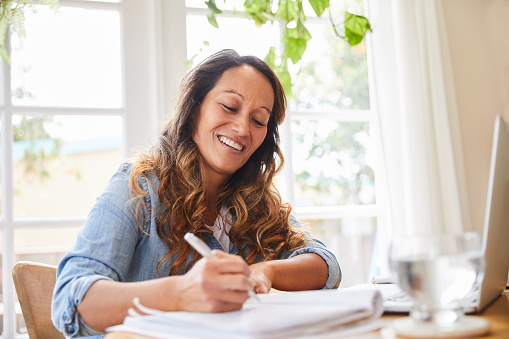 Professional Services
BubbleCow has been at the forefront of professional book editing since 2007. Our seasoned team of full-time, hand-picked, and specially trained book editors and mentors are dedicated to elevating your manuscript to publication standards.
Affordable Pricing
We pride ourselves on offering affordable book editing services to both traditional and self-publishing writers without compromising on quality. Our pricing structure is designed to accommodate your budget, making professional editing accessible.
Personalized Experience
At BubbleCow, you're not just another manuscript. Unlike marketplace models, we connect you with a specialist editor to foster a long-term relationship. This personalized approach ensures a bespoke editing service tailored to your manuscript's needs while keeping costs affordable and transparent.
Our Process
A step-by-step guide to how we work with you to prepare your book for publication.
Step 1
Submission
Submit your manuscript and tell us your publication goals.
Step 2
Assignment
We assign the best-suited editor from our small team.
Step 3
Editing
Your editor meticulously reads and edits your manuscript.
Step 4
Feedback
We provide feedback and suggested revisions for your book.
Step 5
Report
We revise feedback and prepare editor's report your manuscript.
Step 6
Delivery
We return your manuscript and you receive your feedback.
"The entire developmental edit was simply extraordinary. The editor's report was highly detailed, encouraging me to think about my novel in new ways and challenging me to improve my story. I will be using BubbleCow's editing services for my next novel."
Ramona Flightner Banished Saga
"BubbleCow provided my latest book with the most professional, detailed and personal developmental and line editing service I have ever used. I had the real feeling of my novel "being read" and not just edited. This is definitely the best cost to benefit ratio in editing."
David Papini The Taste of Emotions
"BubbleCow made formatting suggestions and waffle excisions that will make my book a hugely commercial product. In terms of structure, suggested ideas have allowed me to improve my book's chapter introductions and conclusions enormously."
Ian Nichol Stand and Deliver!
Frequently Asked Questions
How to do book editing?
Book editing involves several steps such as manuscript review, content editing, proofreading, and formatting. It is important to thoroughly review and revise your text to ensure clarity, coherence, and grammatical accuracy.
What are the best practices for SEO?
Best practices for SEO include conducting keyword research, optimizing meta tags and content, building high-quality backlinks, ensuring mobile-friendliness, and improving page speed.
Why is book editing so expensive?
Book editing is a labor-intensive process that requires a high degree of skill, knowledge, and experience. Editors need to meticulously review and revise a manuscript, which can be time-consuming. Furthermore, the value of a professional editor's expertise in enhancing the quality and marketability of a book justifies the cost.